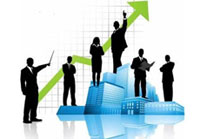 INVESTMENT STRATEGY
Our investment strategy is grounded in the experience gained by EQ team over 15 years of investing in private companies in the early-growth stage of their evolution.
Investment Focus
Over the years, our focus has been to invest in early growth stage companies in sectors such as manufacturing & engineering, pharmaceuticals & life sciences, infrastructure & allied services, transportation & logistics, agriculture, food processing & packaging. We take a significant minority stake in our portfolio companies.
Investment Strategy
We are typically the first institutional investor in our portfolio companies. Once we make an investment, our efforts are focused, among others, on building the corporate governance framework in the company, helping develop the mid-management talent pool within the company, growing the company organically and inorganically, and helping raise additional equity from private equity funds.
We adopt a disciplined and time-tested investment process. We seek to productively engage with the promoters to achieve the shared objective of taking the business to the next level of growth and creating long-term value. For us, Board representation and an active role in the portfolio companies are important risk mitigation tools.
Investment Criteria
We apply strict investment criteria while selecting our portfolio companies. These are:
Scalable business model with high potential for growth
Sound management team with the highest ethical standards, demonstrated execution skills and significant desire for growth
Strong operating cash-flow
Attractive entry price
Opportunity to value add
Clear exit strategy
Sustainable Investments
EQ India Advisors assumes greater responsibility in addition to commercial excellence through a policy of bringing in environmental aspects that consider well-being of people and communities. Accordingly, corporate governance, social and health and environmental considerations plays an integral part of our investment process. All our portfolio companies strive to operate in a socially, environmentally responsible and transparent manner. We closely work with our companies to improve their environmental, social and safety aspects in line with international best practices.